Dr Charlotte Frost FRSA
Charlotte is the Executive Director of Furtherfield, London's longest running art and technology centre. With a BA, PG Dip, MA and PhD in art history, contemporary and digital arts, and digital culture, she has over 20 years' experience in arts research, publishing, curation, education, management, communications and marketing. Frost has held assistant professorships and research fellowships in Europe, the US and Asia and is the author of one book and countless chapters, articles, videos and podcasts on art and technology. She is the recipient of over £100,000 worth of individual research funding and her work is regularly shortlisted for writing and teaching awards.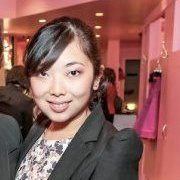 Vennesa Yung MA
Vennesa has a BA and MA in arts management and 10 years experience in digital and traditional marketing and PR, project research, development, and management, for arts organisations including the School of Creative Media at the City University of Hong Kong, and the Freer Gallery of Art and Arthur M Sackler Gallery of the Smithsonian Institution.
Yoki Lee MSc
Yoki has a BAS in New Media and MSc in Interactive Digital Media. She has a diverse creative portfolio from web development projects to multimedia art works such as animations, short films, sculptures and interactive installations. Her robotic artwork "RUDEbot" (developed with Pui Yee Leong and Kálmán Tarr) was selected as one of the demonstration projects at the 21st International Symposium on Electronic Art (ISEA2015).